Construction has begun on ABB's new robot factory in Shanghai
11-09-2019
• invest $150 million to strengthen ABB's leading position in China, the world's largest robotics market
• the new plant is expected to be operational in early 2021, using state-of-the-art automated and digital manufacturing processes

ABB announced today that it has officially broken ground on a new robot factory and research and development facility in Shanghai, China. The plant is expected to open in 2021 with a total investment of us $150 million (about 1 billion yuan).

Cambridge new factory is located in Shanghai, covers an area of 67000 square meters, will use, including machine learning, digital and collaboration solutions of advanced manufacturing technology, is committed to playing its global robot industry the most advanced, the most flexible and highest degree of automation of the factory, the forefront of a robot using robot manufacturing center. The new factory will also set up a powerful research and development center to help speed up innovation in the field of artificial intelligence. The r&d center will adopt an open innovation mode, and ABB will work closely with customers to develop automation solutions to meet their personalized and customized needs.

ABB robotics solutions serves a diverse customer base in Asia, providing strong support to automakers, especially electric vehicles, as well as manufacturers in electronics, food and beverage, pharmaceuticals, logistics automation and general industries. ABB expects global robot sales to grow from $80 billion today to $130 billion by 2025. China is the world's largest robot market, with a third of the world's robots sold to the country in 2017.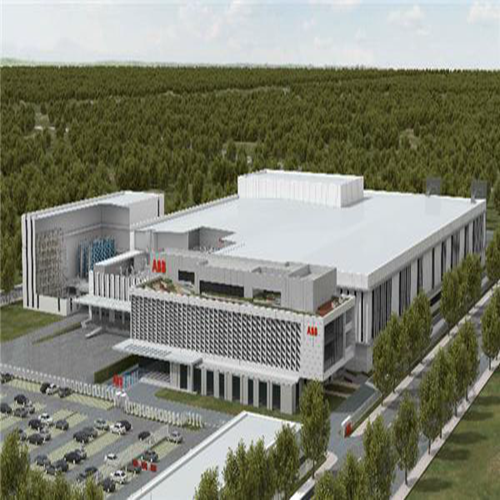 Digital future factory
The highly automated new plants will be based on interconnected automation islands rather than fixed assembly lines, with robots able to move from station to station with higher levels of customization and greater flexibility than traditional linear production systems. The automatic guide car can provide parts for robot production in time, and the latest cooperation technology will ensure that human and robot can cooperate in a close and safe way, bring greater flexibility and agility to the production process, and fully combine the advantages of robot with excellent working ability of employees.

The new plant will be a complete digital manufacturing ecosystem, using digital twinning technology to enable managers, engineers, operators and maintenance teams to gain the benefits of data insight and machine learning to improve performance and maximize productivity. ABB will use a machine learning-based system to inspect robot assembly work to ensure the highest quality standards are met.

China is ABB's second largest market in the world. ABB conducts a full range of business activities in China, including r&d, manufacturing, sales and engineering services. It has 44 local enterprises and nearly 20,000 employees in 131 cities. ABB robotics has more than 2,000 engineers, technical experts and operational staff in 20 cities in China. ABB has invested more than $2.4bn in China since 1992.

We are the supplier for industrial automation spare parts.We specialize in PLC module, DCS card pieces, ESD system card pieces, vibration monitoring system card pieces, steam turbine control system module, gas generator spare parts, we have established the relationship with famouse PLC DCS product maintenance service providers in the world.Cambia Automation Limited is committed to the best cost, best quality and efficient way to allow enterprises to resume normal operation.
Want to buy best parts with a competitive price ? Please check it with mail to : sales@cambia.cn !

we will response you in the first time!