ABB releases new power distribution solutions, leading the smart power distribution market
24-09-2019
ABB releases new power distribution solutions, leading the smart power distribution market
At the 25th anniversary celebration of ABB xiamen low-voltage electrical equipment co., LTD. Held today, ABB released four new smart power distribution products to support customers in power, industry, transportation and infrastructure to accelerate digital transformation. These four new products show the latest technical achievements and important breakthroughs made by ABB xiamen in the field of intelligent power distribution.
Technological advances from the fourth industrial and energy revolution are driving change in the electrical industry.
The increasingly complex distribution network also requires more digitization and automation.
ABB Ability™ -based digital technology solutions combine advanced switchgear and circuit breakers with digital sensors, cloud computing and software to achieve a fusion of operational and information technology that makes distribution networks smarter, more flexible, more reliable and more efficient.
ABB Ability™ device operation monitoring system -- CMES connects all data acquisition power equipment and sensors to provide customers with locally deployed digital switch cabinet monitoring solutions. Users can easily access CMES through a web browser to obtain quick identification of health index of switch cabinet, operating status and energy consumption report, as well as predictive maintenance Suggestions based on operating status, so as to eliminate routine preventive maintenance operations and reduce the operation and maintenance costs of the factory.
If you need any help, welcome to contact us!
e: sales@cambia.cn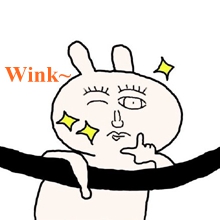 ABB related products
| | | | | | |
| --- | --- | --- | --- | --- | --- |
| 3500/91 | CC-TAID01 | CP30B | IS400AEBMH1AJD | 9905-003 | 140DDO35310 |
| 3500/90 | CC-TAIX01 | FCM100Et | HE693PBS105 | 9905-792 | 140DDI35310 |
| 3500/77M 140734-07 | CC-TCNT01 | FBM201 | DS200LRPAG1AGF | 8290-184 | TSXP67455TSX6740 |
| 3500/72M 176449-08 | FC-PDB-0824P | FCP270 P0917YZ | IC693ALG223 | 8271-467 | 140DDO35301 |
| 3500/72M | FC-SDO-0824 | FBM203 P0914SV | 531X309SPCAJG1 | 9907-838 | 140CPU67160 |
| 3500/70M 136449-09 | FC-TSAI-1620M | P0931RQ | IC693CPU311 | 5417-175 | 140CPU42402 |
| 3500/70M | FF-SRS59252 | FBM237 P0914XS | IC698CRE020 | 9907-175 | TSXETZ410 |
| 3500/65 | FSC10024/H/F | P0931RM | IC200CPUE05 | 5417-028 | TSXAEM1613TSX-AEM1613 |
| 3500/64M | MC-PAIH03 | FBM218 | VMIVME-7671-421000 | 5466-355 | 140CPU67861 |
| 3500/62 | MC-PAOY22 | P0917MF | IC600LX624 | 5417-040 | TSXP4720 |
| 3500/61 163179-02 | MC-PC1X02 | FBM233 P0926GX | PC10031 | 5466-353 | ME4U07AAA |
| 3500/61 | MC-PD1X02 | CP401-10 | PW482-S01 | F2201 | C98043-A7004-L2 |