A wreath-basket ceremony for the people's heroes on martyrs' day
30-09-2019
Today (September 30) is China's sixth statutory martyrs' day.At 10 am, xi jinping and other party and state leaders, along with more than 4,000 people from all walks of life, including some honorary representatives who were awarded national MEDALS and honorary titles yesterday, attended the ceremony of laying flower baskets for the heroes of martyrs' day.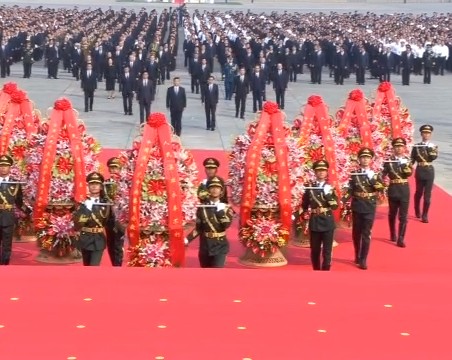 Think of the source of drinking water, the country will not forget!
The people will not forget!
The five-star red flag
Martyrs with blood dyed red!
A nation of hope cannot live without heroes
A nation of promise cannot live without pioneers
The national hero is the backbone of the Chinese nation
A solemn memorial
It's a reminder
It is an inspiration to touch the soul!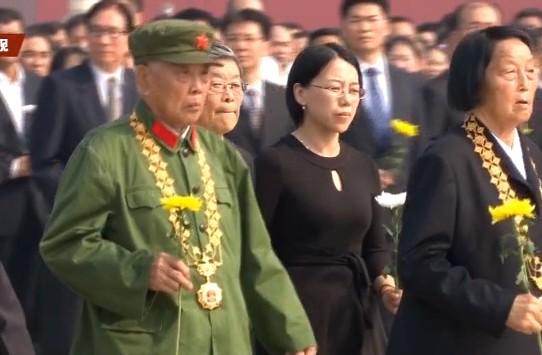 Over the past 70 years, great changes have taken place in our country, and our people are thriving.
On the occasion of the 70th anniversary of the founding of the People's Republic of China, we can confidently and boldly console the martyrs:
China today, as you wish!
Do not forget the sacrifice, let the future more vigorously forward!
Heroes immortal, the spirit forever!
Tips: Our National Day holiday is from 1st to 7th
Any inquiries please mail to sales6@cambia.cn or add whatsapp/skype/wechat:18030270289
| | | |
| --- | --- | --- |
| 6AV1222-0AC20 | 6NG4252-8PS13-5BF2 | 6ES5246-4UA21 |
| 6NG4251-8PS0.-5EA0 | 6ES5246-4UA31 | 330130-045-01-00 |
| 6NG4211-8PS01-1FA2 | 6ES5246-4UA41 | 330130-040-01-05 |
| 6NG4253-8PS01-5BA0 | 6ES5246-4UB11 | 330130-040-01-00 |
| 6NG4256-8PA00-0YY0 | 6ES5246-4UB21 | MMS6110 |
| 6NG4256-8PB02-0YY0 | 6ES5247-1AA11 | MMS6120 |
| 6NG4213-1PS01 | 6ES5247-4UA11 | 6AV1901-0AE01 |
| 6NG4256-8PA02-3AA0 | 6ES5247-4UA21 | 6AV1903-0BA01 |
| 6AV1903-0CA00 | 6NG4256-8PA01-0YY0 | 6ES5247-4UA31 |
| 6AV1908-0BC00 | 6NG4256-8PB02-7A.. | 6ES5247-4UA41 |
| 6AV3010-1DK00 | 6NG4256-8PB03-.... | 6ES5250-1AA11 |
| ues815s | 6NG4256-8PA02-2AA0 | 6ES5250-1AA31 |
| 6423 | 6NG4256-8PA02-0YY0 | 6ES5251-1AA11 |