Focusing on better decisions, ABB releases new edition of 《ABB Review》
Views: 1 Author: Site Editor Publish Time: 2022-11-14 Origin: Site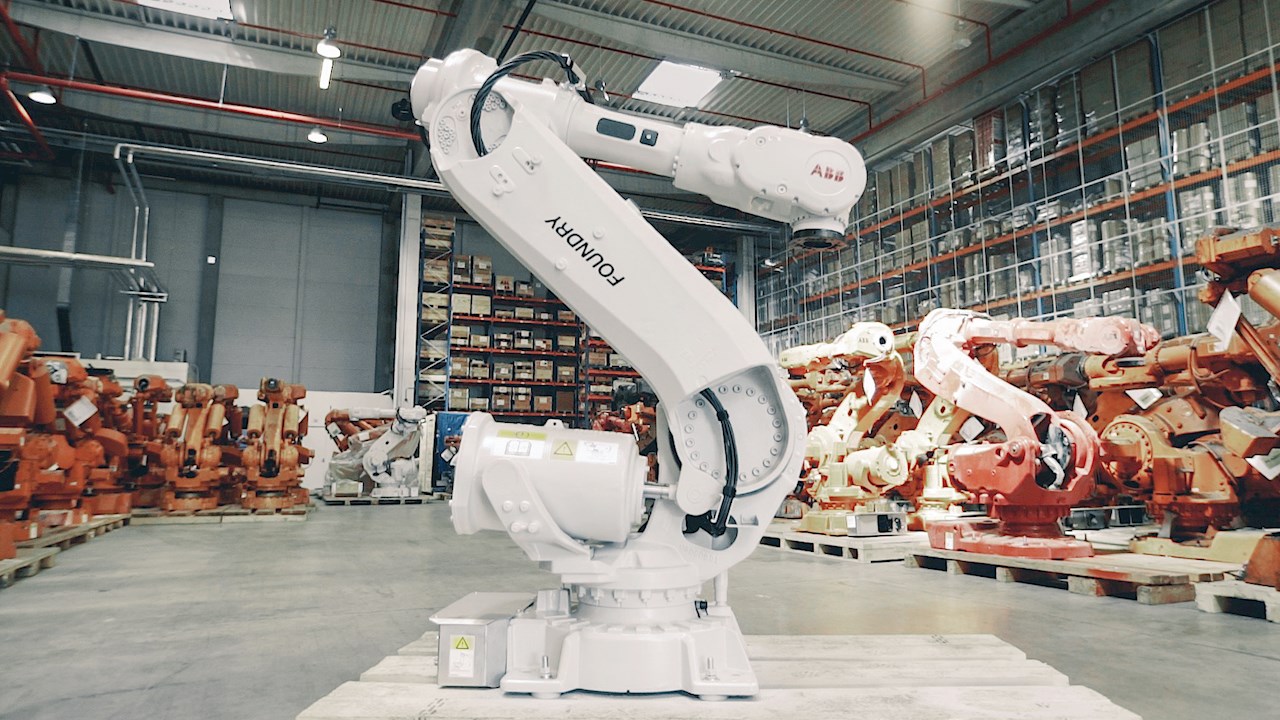 "Focus on better decisions"
ABB releases new edition of 《ABB Review》
ABB has published the March 2022 edition of ABB Review, the company's technical journal. The main topic for the quarter was "Better Decisions".
Examine the decision-making benefits of digital solutions throughout the enterprise, from the boardroom to the factory floor.
ABB is a leading global technology company powering social and industrial transformation to achieve higher productivity,
sustainable future. By connecting software to its electrification, robotics, automation and motion portfolio, ABB is breaking new ground in technology that takes performance to new levels. Latest company news about ABB releases new edition of ABB Review focused on better decisions
ABB's automation equipment provides high-performance and high-performance solutions flexibly and efficiently deployed in different industries and applications including water, building infrastructure, data centers, renewable energy,
Mechanical automation, material handling, ships, etc.
We are a global automation parts supplier headquartered in Xiamen, Fujian, China. We specialize in offering hard-to-find and outdated products. If you are looking for ABB products, you can contact us,
Looking forward to working with you!!!
Trixie Tin

There are discounts in stock
CI830
CI810B
CI854AK01
3BHB002953R0108
DO801 3BSE020510R1
CI830 3BSE013252R1
AO845A 3BSE045584R1
DO840 3BSE020838R1
CI840A 3BSE041882R1
FAU810
C87-11006
ISAP281200R0001 TU582-S
CD522 ISAP260300R0001
1SAP111100R0270 TB511-ETH
1SAP212200R0001 TU515
3BSE008516R1 AI810
3BSE039293R1 AI880A
TB840 3BSE021456R1
3BHE014105R0001 5SHY3545L0020 5SXE080166
SDCS-CON-4
DI885 3BSE013088R1
3BSE023607R1 TY801K01
CI532V03
3BSC950107R1 TK811V050
3BSE008550R1 DI821
NINT-52 57619066E
DI830 3BSE013210R1
DSDI110A 57160001-AAA
DSDP170 57160001-ADF
DSDO110 57160001-K
SD822
3BSE003827R1 CI532V02
200-PSMG
EI813F
TA524
PM57
DC523
AX561
PM554
DX561
DX571
DI524
TO516B0
07KT98 H3 GJR525100R0270
07KT94-98 GJR5252590B0012
07KT94-98 GJR5252690R0001
3BSE028602R1 DO880
3BSE020838R1 DO840
3BSE040662R1 AI830A
3BSE023676R1 AO845
3BSE008552R1 DI811
3BSE020508R1 DI801
3BSE022360R1 DI802
3BSE018100R1 PM860K01
3BSC610067R1 SD834
3BSE038226R1 SS823
3BSE013235R1 TU831V1
3BSE0020514R1 AO801
57120001-FC DSTA170
3BSE038415R1 AO810V2
PP835A
3BSE018103R1 CI853K01
3BSE018126R1 TP853
3BSE037760R1 TB840A
3BHB007211R101 XVC768101
3BHB007211R102 XVC768102
3BHE006412R0101 UFC762AE101
3BHB007209R0101 XVC767AE102
3ADT309600R0012 SDCS-CON-2B
3ADT306000R1 SDCS-FEX-1
DAI03
DAI01
DCP10
DFI01
DAO01
DAI04
DLM02
3DDE300400 CMA120
3DDE300402 CMA122
3DDE300403 CMA123
3DDE300405 CMA125
3DDE300406 CMA126