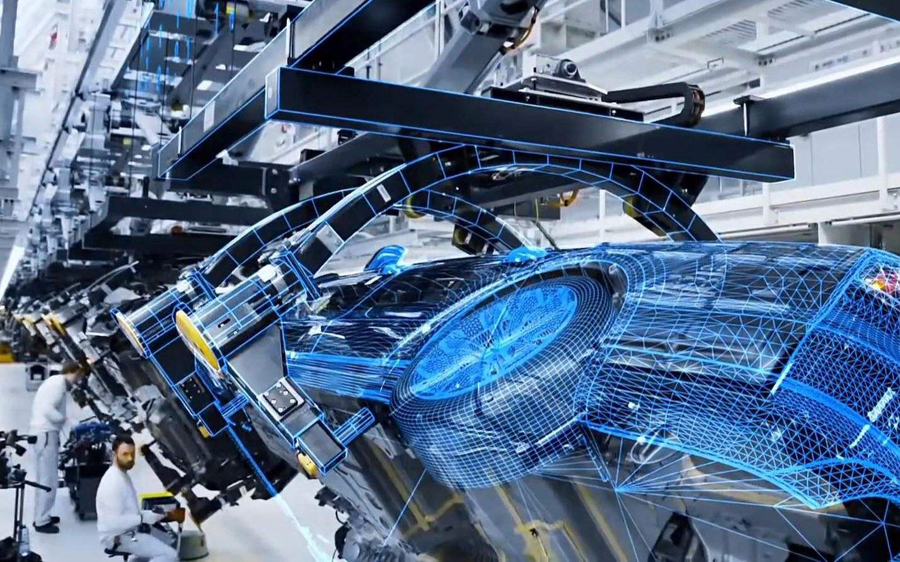 ESD (Emergency Shutdown Device): The emergency shutdown system is mostly used in petroleum and chemical systems. It is a control unit independent of the DCS system. When a dangerous situation occurs in the process, the equipment, environment, etc., are opened and switched in an emergency. The configuration equipment is mostly high-end PLC, most of which deal with DI/DO points, and now most of them communicate with DCS.
SIS (SIS, safety instrumented system): safety instrumented system, mainly used for high-speed running equipment such as steam turbines, compressors, etc., to detect bearing speed, vibration, displacement, temperature, etc., to protect the equipment. The original design is mostly a combination of modules , Equivalent to a combination with smart meters.
SIS is a safety instrumented system, ESD is an emergency shutdown system, and ESD is a part of SIS. SIS includes three parts: on-site instrumentation, logic solver, and actuator. These three parts must be designed for safety. The conventional ESD system is only the part of the logic solver of SIS, and of course it must be designed for safety.
┄┅┄┅┄┅┄┅┄┅┄┅┄┅┄┅┄┅┄┅┄┄┅┄┅┄┅┄┅┄┅┄┅┄┅┄┅┄┅┄┅┄┅┄┅┄┄┅┄┅┄┅┄┅┄┅┄┅┄┅┄┅┄┅┄┅┄┅┄┅┄┄°
An example is not necessarily appropriate, but it can help understand these concepts. Siemens PCS7 system. Contains S7-400H hardware, WinCC monitoring software, Simaticnet communication software. Step7 programming software. Smart instrument tools such as PDM. PCS7 is a combination of a series of software and hardware, and it is a system concept. SIS is basically the same. In essence, the SIS hardware system not only includes the SIS controller and IO (such as Triconex, HIMA, Siemens 400FH). It should also include all other input components that interface with the controller, such as TUV SIL-certified sensors, transmitters, and detection devices; it should also include all output components, such as TUV SIL-certified actuators (hydraulic safety actuators, pneumatic Safety actuators, electric safety actuators), there should also be certified field devices. For strict site requirements, the valve body must also have a TUV certificate. For example, the safety valve of a nuclear power plant should not only have qualified boilers and pressure vessels, but should also have an inspection certificate. It should also have a TUV safety certificate, clearly indicating the level of SIL.
So, let us now understand that these concepts,,, and safety controllers (the most scientific name at present) are only one part of the SIS system hardware. The manufacturers of safety controllers include Triconex, HIMA, Siemens, Moore, ICS, ABB, EMerson, etc. These safety controllers are used in emergency parking lots and are called ESD. Fire detection and gas alarm used in oil and gas fields are called F&GS. Combustion control used in hazardous situations is called BMS. ESD, F&GS, and BMS do not refer to Triconex, nor HIMA, nor do they refer to the controllers of these manufacturers. It is that the safety controllers of these manufacturers are used in these different occasions and have these different purposes, so they have these different names.
Next time, someone will ask you why Triconex is called ESD, PSD, F&GS, and BMS. Also called SIS. . . You should pay attention to the meaning. These are all safety controllers, or safety control systems, or safety systems (PES), safety electronic devices used to be called safety systems (PES) in the IEC specification.
When it is called ESD, it is ESD, and when it is called F&GS, it is F&GS. The SIS is a complete and systematic concept. It can be seen from its naming that it is a complete concept and a system that pays more attention to the integrity.
The entire safety is based on the entire safety mechanism, including safety controllers (such as ESD, F&GS, BMS,,,,), safety instruments, safety actuators, safety software (function block library) , Chain specification), and even "secure communication function" (currently rarely called this).
The overall concept of SIS should also include specifications throughout the entire life cycle of the safety control system, such as initial design, mid-term construction, and commissioning; final trial operation, evaluation, and verification. Follow-up maintenance. Demolition before the end of the safety life cycle. In short, the concept of SIS is very complete and huge. ——The first one to faint is always the design institute, and then the design institute faints the owner. . .
Then many people who do SIS and adjust ESD have been doing it for several years, and the concept is still a bit dizzy.
Why, in the past few years, when bidding, the concept of SIS has been mentioned more? Theoretically speaking, only ESD, "not necessarily" will be a complete SIS control system. ESD is only one link in SIS, and it is the most important link in physical hardware. Therefore, many people believe that SIS is ESD. . . ESD is SIS.
With ESD, there are many peripheral equipment. It can form a SIS control system. What users want is a complete security control system, so the bidding specifications have been called SIS in recent years. To be honest, it is true that changing the soup and not the medicine, but at least it shows that our users have improved in the overall safety concept, whether it is improved by being fooled or improved by themselves, always improved. Similarly, (I once heard from a well-known DCS deputy manager of the sales department that Siemens DCS, pcs7 is S7-400 PLC, S7-400PLC is PCS7 DCS) Many things are not simply equivalent! ITCC. Control of high-speed rotating equipment, such as steam turbine control, air compressor control, blast furnace blower control. Even turbine engine control, gas turbine control is another concept. For example, Triconex's controller can be used as ITCC in addition to ESD and F&GS. To do ESD, F&GS and other systems under the SIS concept, it is necessary to be certified and must have the SIL certificate of TUV. For ITCC, TUV certification is not necessary. The same thing from the same family is used in different occasions and has different purposes, so there are different names. In the same way, you have a lot of money. You can use Triconex's system as PLC or small DCS. At this time, you can also call triconex PLC, or DCS. CCC does ITCC, not ESD; Yokogawa, Emerson's safety systems basically only do ESD, F&GS, not ITCC. Triconex does both ESD and ITCC.
SIS safety instrument system ESD Emergency shutdown is generally called ESD in petrochemical industry. It is called HIPPS on high-pressure pipelines, FSSS on boilers, and ETS on steam turbines.
ESD is a part of SIS, and it can be regarded as a more important part. SIS=ESD+ intermediate connection + field instrument or actuator. ESD is called SIS is an unreasonable name. Many projects now require SIS systems to reach SIL3. It is not enough for ESD to reach SIL3. It is also necessary for on-site instruments to reach this level, and the entire control loop constituted to reach SIL3.